Product Ranges:
Plant Growth Promoters

Bio - Pesticides
Organic Concentrates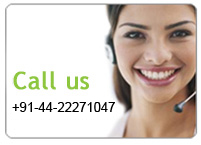 Smart - Bio Protectant
Smart is an advanced bio plant protectant.


Smart contains natural bio ingredients extracted from various herbal plants.


Smart gives high level resistance against crop pests.


Smart is very effective at minimum dosage level.


Smart improves the quality of product and yield.


Recommended Crops:

Chillies, Onion, Tomato, Brinjal, Bhendi, Watermelon, Gourds, Cauli Flowers, Cabbage, Potato, Peas, Beans, Tobacco, Turmeric, Cotton, Groundnut, Pulses, Paddy, Cardamom, Fruits and Flowers.
Recommendation:
1ml per litre of water
Smart can be mixed with all insecticides and fungicides.
---