Product Ranges:
Plant Growth Promoters

Bio - Pesticides
Organic Concentrates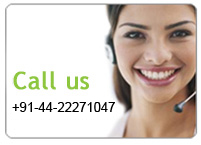 Virux
Virux is an Anti-Viral herbal extract.


Virux acts as an Anti-Viral immune modulator.


Virux gives complete resistance against all viral diseases of plants.


Natural proteins present in the virux help in developing "Immune system" in the plants.


Virux sprayed crops recover easily from viral infection and make them healthy.


Virux improves the quality of produce and yield in all crops.


Recommended Crops:

Chillies, Capsicum, Onion, Tomato, Brinjal, Garlic, Cucumber, Watermelon, Bhendi, Banana, Gourds, Gherkins, Peas, Beans, Tobacco, Potato, Turmeric, Tapioca, Cotton, Pulses, Paddy, Papaya, Oranges and Flowers.
Recommendation:
Virux can be applied dirrctly on crops by using a dilution of
2 to 3 ml per litre of water.
Virux can be mixed with all insecticides and fungicides.
---