Product Ranges:
Plant Growth Promoters

Bio - Pesticides
Organic Concentrates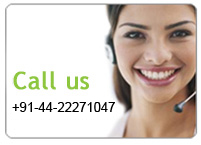 Lipstick
is a wetting and spreading agent. Lipstick reduces the surface tension of spray liquid and allows easy spread of pesticides into the plant system. It can be mixed with any Insecticides, Fungicides and Herbicides while spraying.
Advantages:
It helps in immediate absorption of pesticides by leaves.


Lipstick facilitates the most efficient spreading of pesticides in the plant system.


Icreases the efficiency of pesticides by faster mode of action.


It can be mixed with all pesticides.

Recommendation:
Lipstick can be mixed with 2 ml per litre of water with other pesticides for spraying on crops.
---